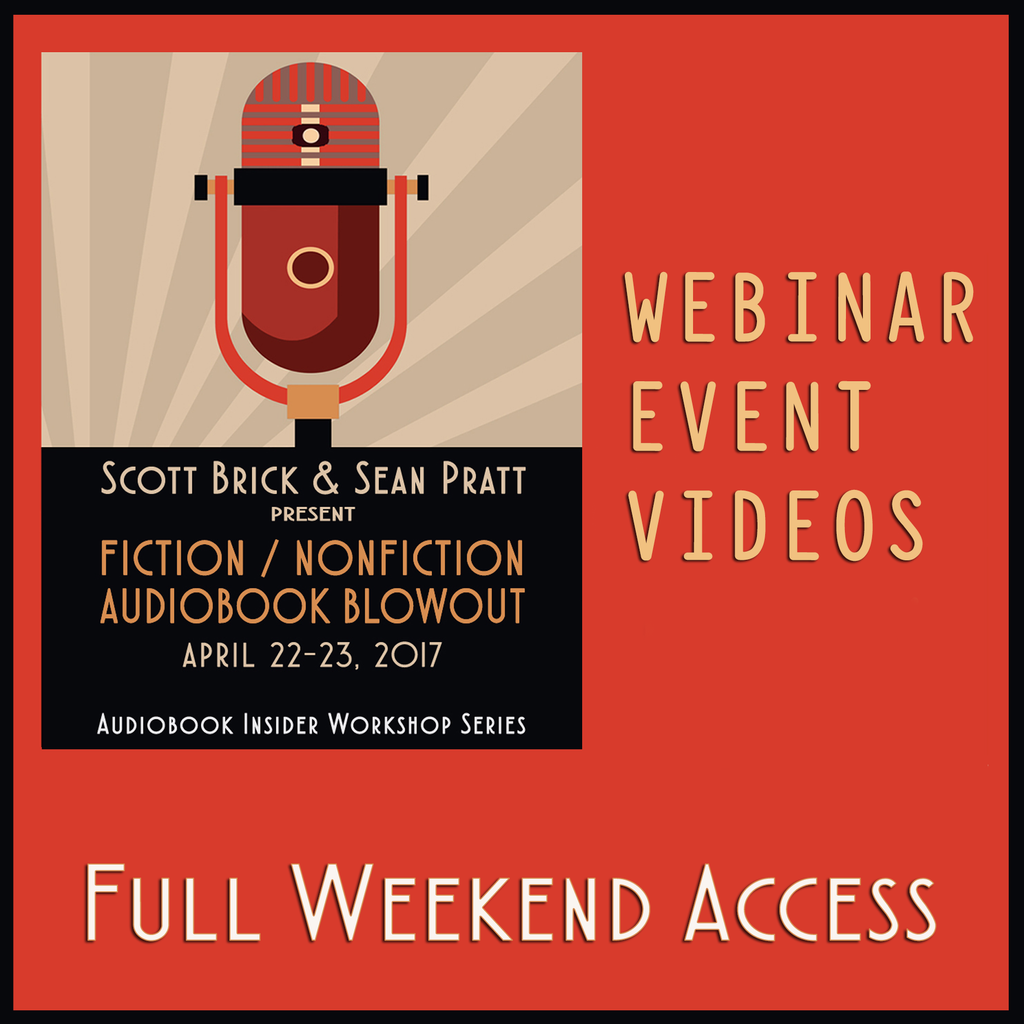 Fiction / Nonfiction Blowout > Webinar Event Video
Scott Brick and Sean Pratt — two of the most sought-after audiobook narration coaches in the nation, with over 1700 titles between them—team up for the first time ever to bring you the most comprehensive, genre-crossing audiobook narration workshop in the industry!  
Couldn't make it to the workshop?  You can purchase a copy of the live webinar video here and follow along...
Running time: 10 hours & 29 minutes
*quick note | disclaimer: this video is a recorded version of the live webinar that accompanied Scott's workshop event with Sean Pratt back in April - and not a produced, instructional video. The footage is raw, interactive and does contain audio issues.
Due to legal restrictions, the video has also been edited and does not contain the final workshop session.
---
---
More from this collection