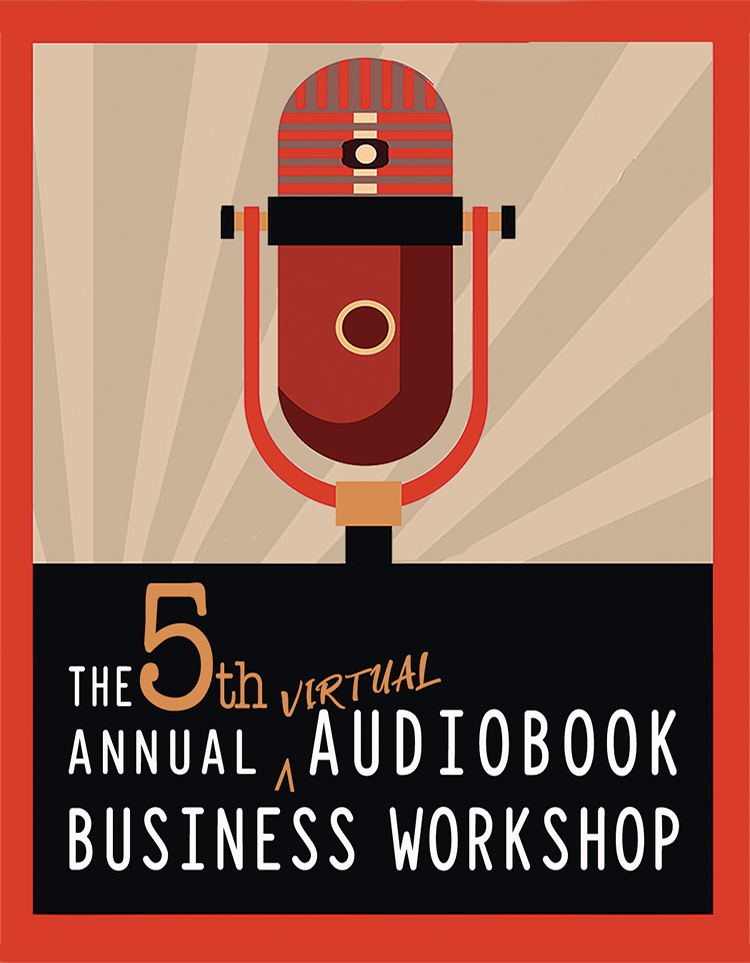 2022 Online Viewing Access Registration


Scott Brick & Johnny Heller present:
The 5th Annual Audiobook Business Workshop!
ONLINE VIEWING ACCESS
Panel videos will be available on ScottBrick.net no later than Friday, April 1st. Confirmed registrants will receive login credentials once videos are available.

Not able to attend this year's Audiobook Business Workshop?  Good news, this year we're offering online viewing for all event panels with the purchase of an Online Viewing Access Registration.  For a limited time, you can grab this workshop option while supplies last.
Just purchase a registration package now and the system will alert you when the panel videos are available for viewing and provide you with login credentials. Make sure to download the event documents using the link provided in order confirmation email to complete your workshop experience.
Enjoy the workshop and welcome aboard!
===========================================================
Scott Brick and Johnny Heller — two of the most sought-after audiobook narration coaches in the nation, with over 1800 titles between them — are back again to offer attendees around the world the chance to experience the wildly successful business seminar!  And this year we're offering a new twist - interactive participation!  Chosen through a lottery, selected attendees will be able to participate in key panels as well as submit questions directly to the Publisher's Roundtable.  So don't miss out as we explore new ways to building your business for 2022. 
Join us for our new event panels including:
YOU LIKE ME, YOU REALLY LIKE ME!  MASTERING SELF-PROMOTION THROUGH SOCIAL MEDIA AND ONLINE INDUSTRY PROFILES
TIME TO HIT THE PAVEMENT - EXPLORING NEW INDUSTRY ARENAS
DEATH & TAXES: GETTING CAUGHT UP ON NEW LAWS THAT IMPACT NARRATORS
OK FINE, I NEED A WEBSITE... NOW WHAT?
DEMOS - WHAT WORKS, WHAT DOESN'T AND HOW TO PRODUCE THE MOST EFFECTIVE REEL
THE PHONE ISN'T RINGING... HELP!  MAXIMIZING DOWN TIME BY JUMPING INTO INDY PROJECTS
And returning for our 5th consecutive year THE PUBLISHER'S ROUNDTABLE!
---