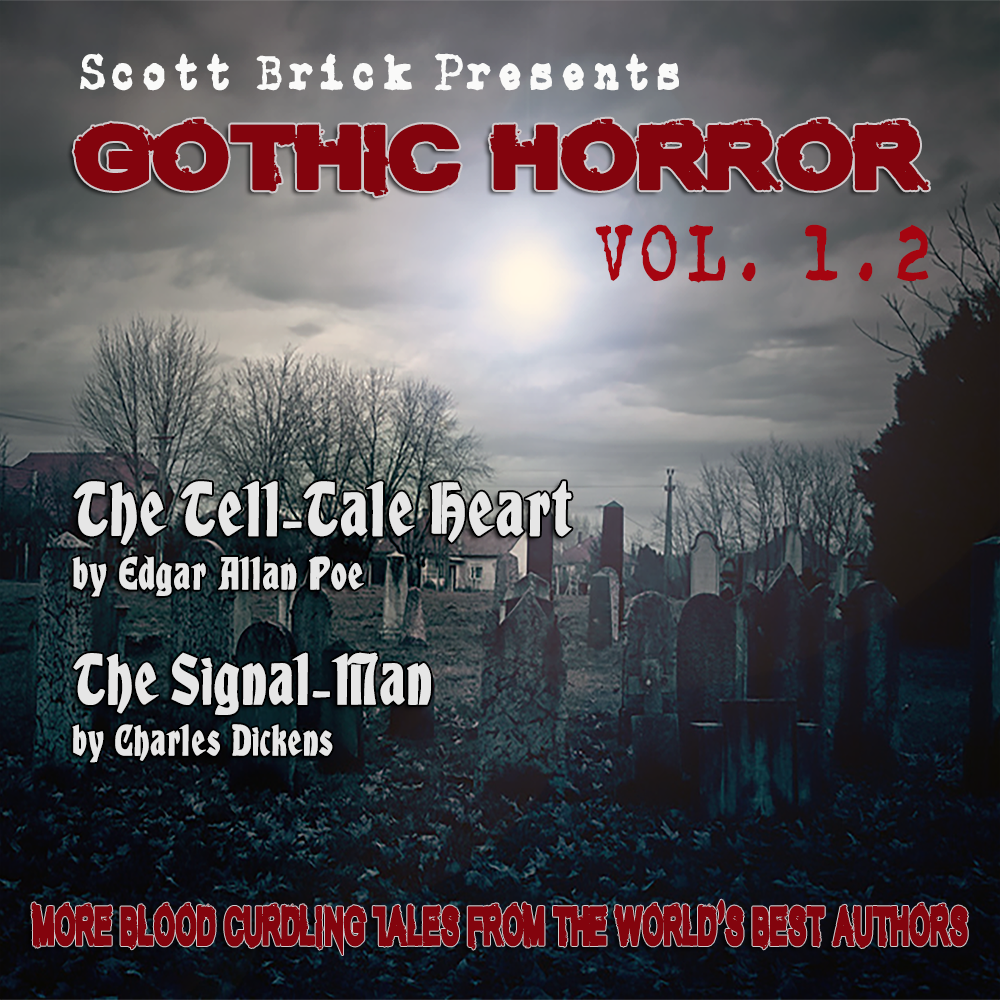 Gothic Horror Vol. 1.2
By Edgar Allan Poe and Charles Dickens
Read By Scott Brick

Scott Brick expands the Gothic Horror library with Vol. 1.2, the third installment of the popular franchise, with two new scary tales From The World's Greatest Authors.
Listen to Scott spin the midnight tales from two of the greatest writers in the history of the English language:
Edgar Allan Poe was not only the first disputed master of horror, but he also introduced the genre of crime fiction/detective stories with "The Murders 

in the Rue Morgue," and here, in "The Tell-Tale Heart," he combines both horror and crime into the first and most famous story about a descent into madness ever written. 

 
Charles Dickens established himself as the world's most famous writer of ghost stories in 1843 – A Christmas Carol, anyone? – and cemented that reputation in 1866 with this marvelous story of ghostly visitations, and in many ways is the perfect counterpoint to Poe's tale, this one a third-person observation of a man falling apart.
"The Tell-Tale Heart" by Edgar Allan Poe was written in 1843 and published in The Pioneer.  
Charles Dickens wrote and published "The Signal-Man" in the Christmas issue of All the Year Round in 1866.
Production © 2021 Scott Brick Productions, Inc.
All rights reserved.
Type: Unabridged
Length: 51 minutes
Released: October 28, 2021
---
---
More from this collection